Conference Speakers
Keynote Speakers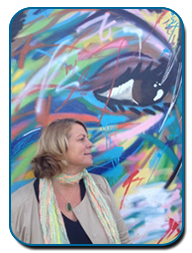 Bonnie Bade
Bonnie Bade is a Medical Anthropologist whose work focuses on farmworker health, health care, California agriculture and farm labor, transnational migration, ethnomedicine and ethnobotany among peoples of both indigenous Oaxaca and indigenous Southern California. Dr. Bade has worked specifically with Mixtec communities in California and Oaxaca for over 20 years. Dr. Bade earned her Ph.D. in Anthropology at the University of California, Riverside in 1994. Her dissertation is entitled Sweatbaths, Sacrifice, and Surgery: The Practice of Transnational Health Care by Mixtec Families in California.
https://www.csusm.edu/anthropology/faculty/bade_bonnie.html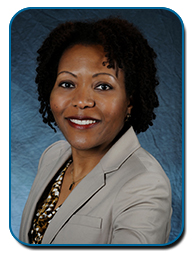 Kia Lilly Caldwell
Kia Lilly Caldwell is an associate professor of African, African-American, and Diaspora Studies and adjunct associate professor of anthropology at UNC-Chapel Hill. Her research focuses on gender, race, health policy, HIV/AIDS and human rights in Brazil and the United States. Her book, Negras in Brazil: Re-envisioning Black Women, Citizenship, and the Politics of Identity, was published by Rutgers University Press. She is also the co-editor of Gendered Citizenships: Transnational Perspectives on Knowledge Production, Political Activism, and Culture, which was published as part of Palgrave Macmillan's Comparative Feminist Studies Series. She is currently completing a book titled, Gender, Race and Health Equity in Brazil: Intersectional Perspectives on Policy and Practice. Dr. Caldwell has received grants and fellowships from the UNC-Chapel Hill Center for AIDS Research, the American Psychological Association, the Mellon Foundation, the Ford Foundation, the Rockefeller Foundation, and the Library of Congress.
http://aaad.unc.edu/faculty-staff/kia-caldwell/
Distinguished Scholars Panel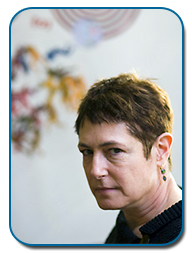 Joanne Rappaport
Joanne Rappaport teaches in the Departments of Spanish and Portuguese and of Anthropology at Georgetown University. Her interests range from colonial Latin American indigenous and mestizo history, to contemporary indigenous movements, and to collaborative research methods. She is the author of The Disappearing Mestizo: Configuring Difference in the Colonial Andes (2014), Intercultural Utopias: Public Intellectuals, Cultural Experimentation, and Ethnic Dialogue in Colombia (2005), Cumbe Reborn: An Andean Ethnography of History (1994), and The Politics of Memory: Native Historical Interpretation in the Colombian Andes (1990). She is co-author, with Tom Cummins, of Beyond the Lettered City: Indigenous Literacies in the Andes(2012) and, with Graciela Bolaños, Abelardo Ramos, and Carlos Miñana, of ¿Qué pasaría si la escuela . . .? Treinta años de construcción educativa (2004).She is currently working on the early history of action research in Colombia, focusing on the work of Orlando Fals Borda with the Colombian peasant movement on the Caribbean coast in the 1970s.
http://explore.georgetown.edu/people/rappapoj/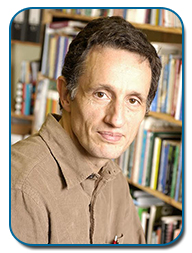 Peter Wade
Peter Wade is Professor of Social Anthropology at the University of Manchester. His publications include Blackness and Race Mixture (1993), Race and Ethnicity in Latin America (2nd edition, 2010), Music, Race and Nation: Música Tropical in Colombia (2000), Race, Nature and Culture: An Anthropological Perspective (Pluto Press, 2002), and Race and Sex in Latin America(2009).
His current research focuses on issues of race and new genomic technologies. He recently directed a project, funded by the ESRC and the Leverhulme Trust, on "Race, genomics and mestizaje (mixture) in Latin America: a comparative approach."
A book from the project, co-edited with Carlos López Beltrán, Eduardo Restrepo and Ricardo Ventura Santos, is titled Mestizo Genomics:Race Mixture, Nation, and Science in Latin America (Duke University Press, 2014). His most recent book is Race: An Introduction (Cambridge University Press, 2015). Peter currently holds a British Academy Wolfson Research Professorship (2013-2016).
www.manchester.ac.uk/research/peter.wade


Matilde Laura Velasco Ortiz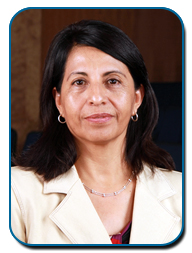 ‌Doctora en Ciencias Sociales con especialidad en Sociología por El Colegio de México. Es investigadora del Departamento de Estudios Culturales de El Colegio de la Frontera Norte. Sus áreas de especialización son Migraciones, Fronteras e Identidades; Movilidades, diásporas y procesos de etnización e identificación. Entre sus principales publicaciones destacan: Editora con María Dolores París del número especial: Indigenous Migration in Mexico and Central America: In the Footsteps of Michael Kearney, de la revista Latin American Perspectives, vol. 41, núm. 3, mayo de 2014. "De jornaleros a colonos: residencia, trabajo e identidad en el Valle de San Quintín", autora con Christian Zlolniski y Marie Laure Coubés, (El Colef, 2014); "Métodos cualitativos y su aplicación empírica. Por los caminos de la investigación: sobre migración internacional" , editora con Mariza Ariza (UNAM-El Colef, 2012); "Mexican Voices of the Border Region", en coautoría con Oscar Contreras (Temple University Press, 2011) y "Mixtec transnational Identity" (University of Arizona Press, 2005).